Blue is the colour. Football is the game. One club we support
& Chennaiyin FC is the name.
2 time champions, the pride of Tamil Nadu and the pride of our sporting brands!

Objective:
To provide a distinct identity to the brand and a touch of local flavour to all the brand collaterals and bring a sense of oneness amongst the masses and the brand Chennaiyin FC.
6 years and counting,
But
#ItsAlwaysBeenInOurBlood
Client Mandate
Keep it neat. Keep it simple. Keep it error free.
But whatever you do, keep your
#AattamReloaded
Year: 2014-2020
Time Period
6 years +
SOW
Handle the offline presence of the brand across various platforms that include Print Media, Venue Branding, BTL, ATL & sponsorship entitlements.
AS IT HAPPENED...
3000

+ Artworks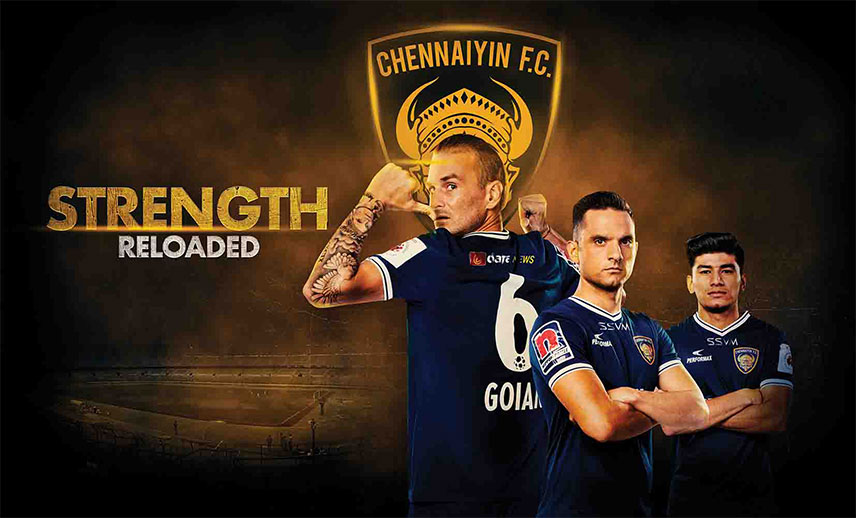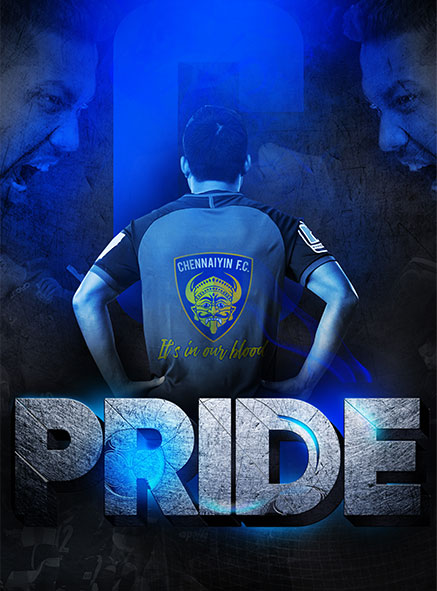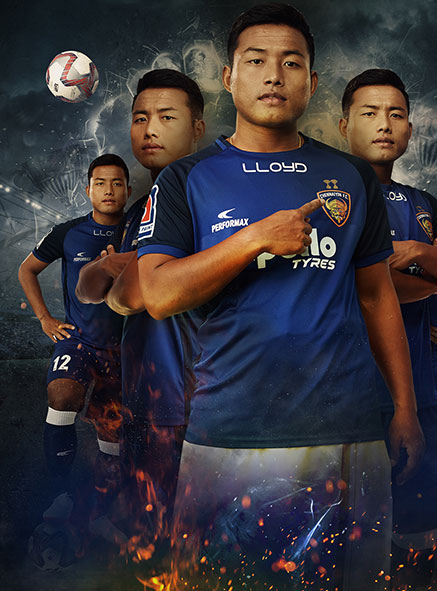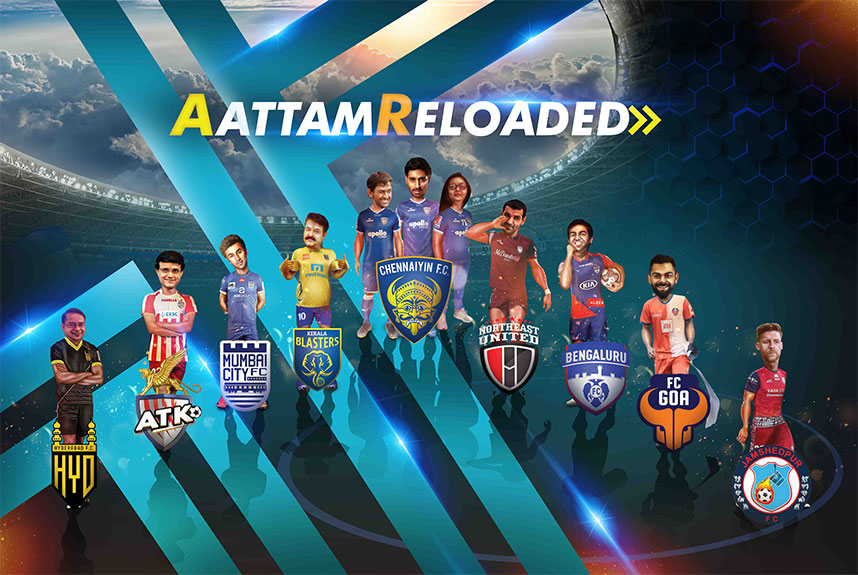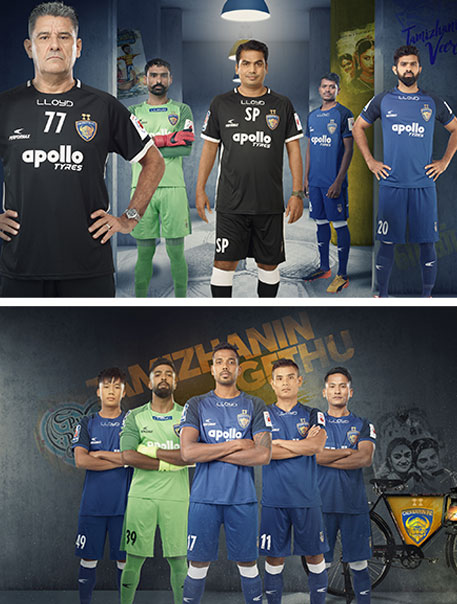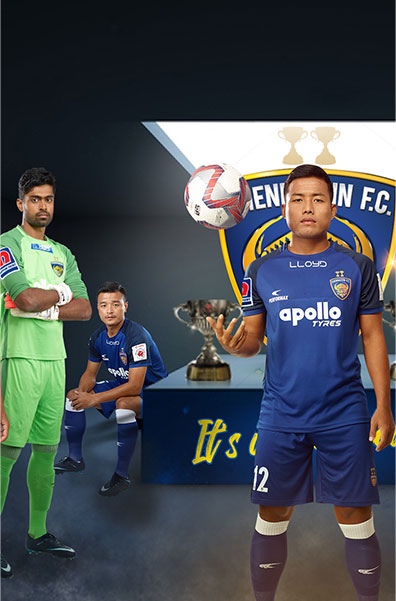 600,000

sq.ft. of branding
1 Marena Arena, 6 Years, Walls of blue.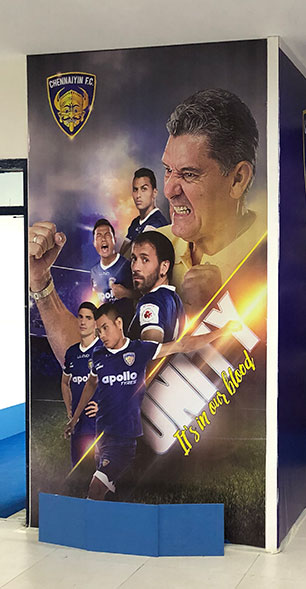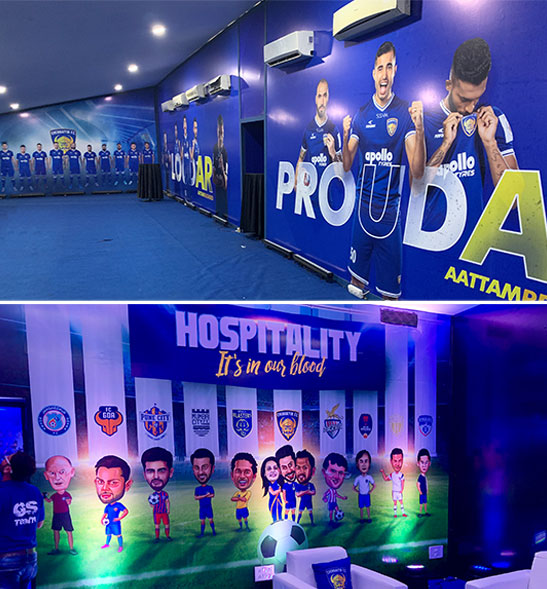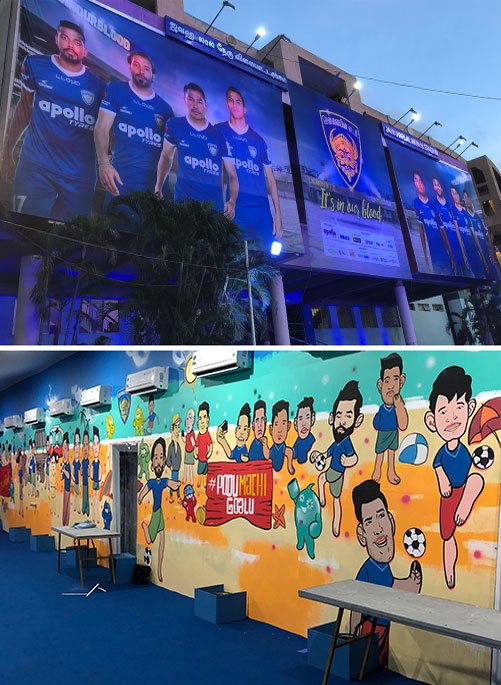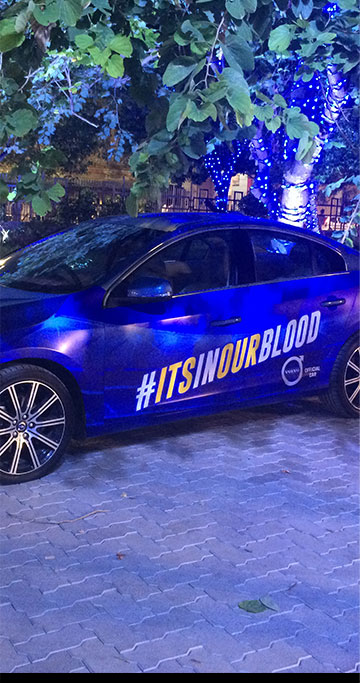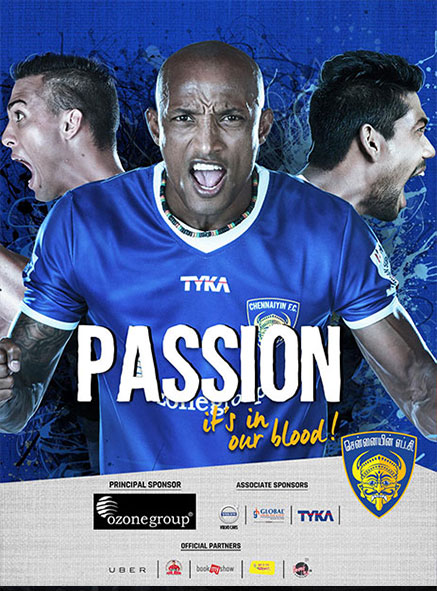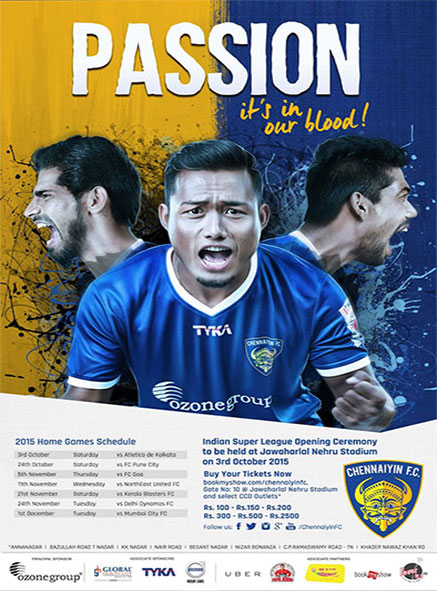 Outdoor
From Hoardings to bus shelters to airport branding,
to signages, LED Boards & what not, we've covered it all.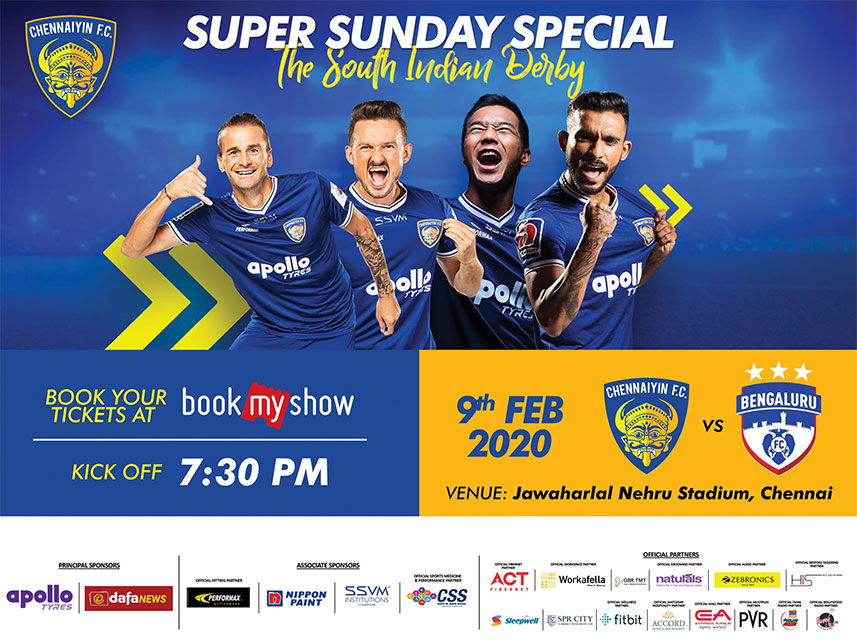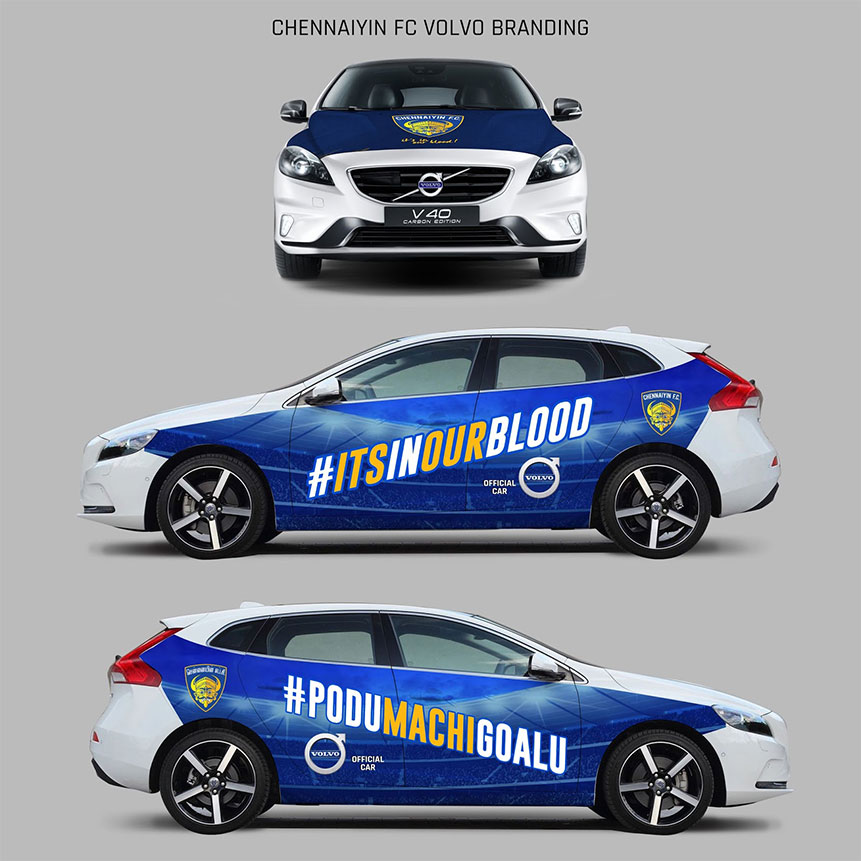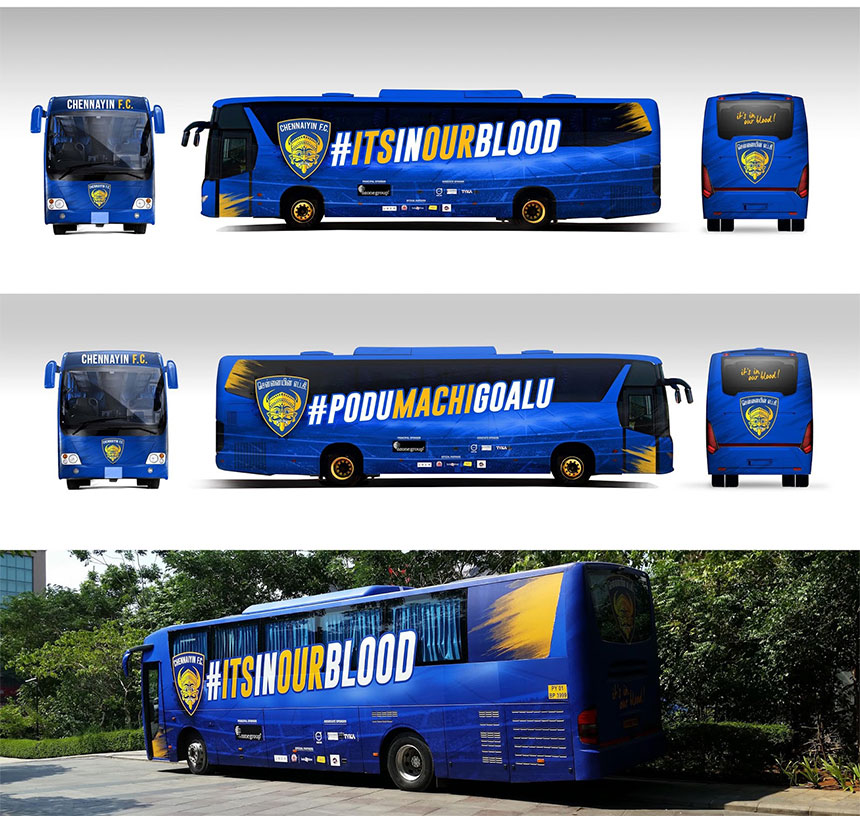 Newsletters
Monthly newsletters that give back to the fans with a one-stop-shop for
all the latest updates and happenings in and around the Marina Arena
And the results
were out:
6 Years

of unquestionable branding
3000 +

Artworks
600,000 Sq.ft

of Venue Branding
covering 100 +

Players &
6 Years

of Brand photoshoots
1000 +

Hoardings & Bus Shelters
1 Full digital and offline mandate
We took the #PoduMachiGoalu way too seriously. Evidently, it remains the reason why we had been given the complete digital and offline mandate for India's most successful club in ISL history. Like all our presentations ever had, when you've played until you've outplayed, you know it's #Chennaiyin FC and that's exactly what we did!