The one where we rose to the occasion of IPL 2019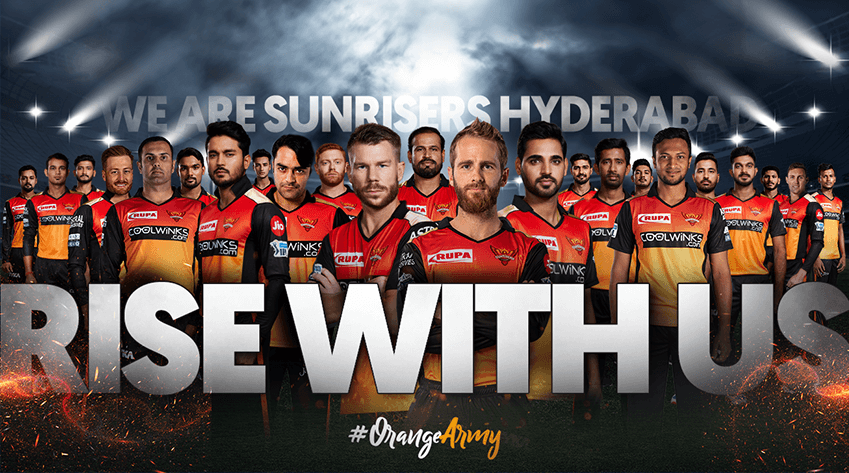 #RiseWithUs
Objective
2018 was a successful campaign for SunRisers Hyderabad. For 2019? They wanted to maintain a "we'll rise from where we left off last season" message. And so we delivered! We reached peak sports marketing with a fresh new take on their social media creatives and the overall fan engagement strategy.
Campaign
Digital, Online &
Offline, Creative &
Videography
What we did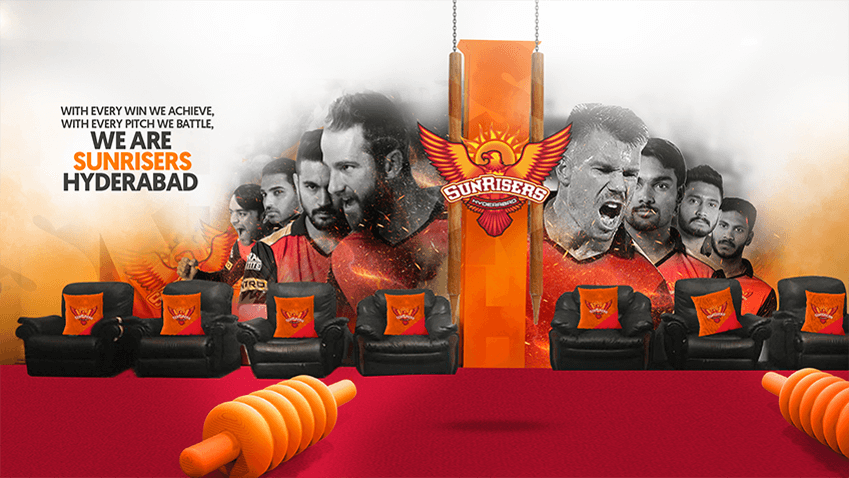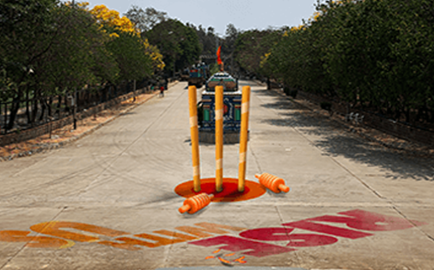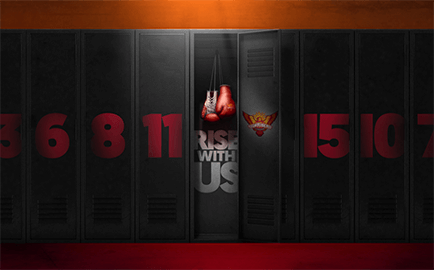 STADIUM
BRANDING
Right from every social media creative to stadium branding to behind the scenes with the team, we shadowed SRH throughout the season until they were annoyed with us. But you know what they say, you gotta do what you gotta do for that content! Fans loved our work, engaged with us and fell in love with the team all over.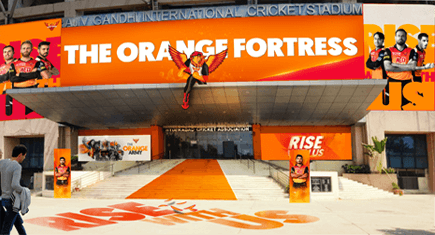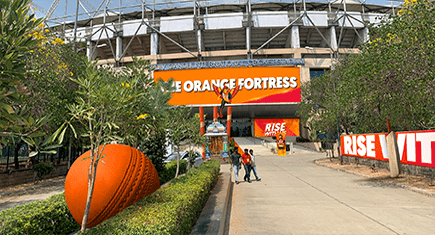 Let's get innovative
From 3D posts on Instagram to WhatsApp stickers, the SRH social media activity was extremely special. We did ALL of that within tight deadlines too! See? The headline is more than just a pun.
#OrangeArmy
Fan engagement is one of the most important aspects of sports marketing. And our focus on the #OrangeArmy yielded us some great results!s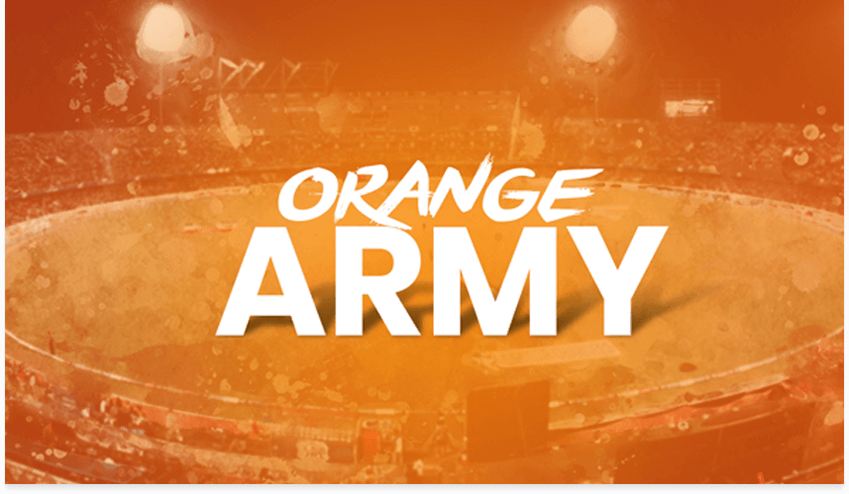 Every tweet to us, every DM on Instagram and share on Facebook filled us with gratitude. And it made our monthly reports look great too. But that was secondary. Promise! Needless to say, our online reputation management machinery was flowing smooth as silk.
From gaining 400K organic followers on Instagram to 36.6 million video views across platforms, it was a great season for all the stat nerds! We leveraged on trends, made 73.1 million impressions and made virality as normal as a David Warner century! A little bit of strategy and a whole lot of social media optimization goes a long way in creating a successful campaign.
*On account of client confidentiality, definite numbers cannot be provided.